Prof. Nizhuan WANG, Jiangsu Ocean University, China
Title: Deep Networks & Its Applications: From Convolutional Sparse Coding to Graph Convolutional Network
BIO:
Dr. Nizhuan Wang currently is research associate professor of School of Biomedical Engineering, ShanghaiTech University, Shanghai, China. Before that he was a full professor of School of Computer Engineering, the Director of Artificial Intelligence & Neuro-informatics Engineering (ARINE) Laboratory, and the Director of Department of Software Engineering (2019.08-2021.07), Jiangsu Ocean University from Mar. 2018 to Dec. 2021. Also, he was an assistant professor and the deputy director (Medical Information Engineering Department) of Shenzhen University (2016.06-2018.03). He received the degrees of B.S., M.S. and Ph.D. from Heilongjiang University (in 2010), Shanghai Maritime University (in 2012 and 2016), respectively. He is a senior member of Chinese Biomedical Engineering Society, a member of Chinese Artificial Intelligence Society, a member of OHBM, the Program Committee member of 2018 IEEE ICIA, the Session Chairs of 2017 IEEE ICIA and 2018 ICIS, the Keynote Speaker of 2020 ICMLCA, the Chairman and Keynote Speaker of 2021 ICBIC, Guest Associate Editor of Frontiers in Neuroscience. His master dissertation was awarded "Shanghai Outstanding Master Thesis" in 2014. At his Ph.D. study stage, he was awarded "China National Scholarship for Distinguished Doctoral Students" twice in 2013 and 2015 respectively.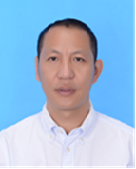 Prof. Linlin Shen, School of Computer Science, Shenzhen University, China
Title: Deep Learning based Medical Image Analysis: Data Problems and Solutions
Abstract:
While deep learning has been widely applied in medical image analysis like lung nodule detection, brain tumor segmentation and pathology image analysis, data insufficiency and labelling costs are always two major challenges. In this talk, an overview about our research progress on deep learning based medial image analysis will be introduced. In addition to general data augmentation, tangled neuron synthesis using single neuron data and GAN based tongue image synthesis will also be presented. Due to the high cost of labelling, the number of well-labeled medical training data available for training is very limited. While a pretrained classifier can be used to provide pseudo label for the following training, self-supervised learning has also been a popular approach to mitigate the requirement of labeled data. Possible extensions of such methodologies and future directions will also be discussed.

Prof.Anhui Liang, Shandong University of Science and Technology, China
Title: Optical Fiber Characteristics of Chinese Meridian Systems and Mussel Cell Lasers
Abstract:
中医的经络系统有科学依据吗?这是中医领域中唯一一个的被科学杂志列为125个尚未解决的难题。我将回顾经络的物质基础的不同学说。我早在1992年就在世界上首次提出了人体中的经络为光纤的理论。 我认为不论经络物质是什么,物理结构均是光纤,只是材料不同而已,我强调的是光学结构,不同段不同物质,材料是不连续的,但光路是连续的;经络在不同段可以是不同物质,可由神经、神经胶质细胞、胶原纤维、毛细血管和淋巴管组成,当它们靠近时,它们结合在一起可以形成光纤耦合器。我最近发现中华鲟鱼的筋(重要成分是胶原纤维)是光纤,可传输可见光,这是经络是可见光光纤的首个直接验证。令人吃惊的是即使中华鲟鱼的筋在沸水煮了5分钟以上仍然可以传光。以前胶原纤维已经被试验证实远红外光纤。人体可通过经络这种红外光纤传走体内(特别是内脏)产生的红外热辐射:内脏通过经络这一散热通道,将其产生的热量在穴位处散发出来;同时经络也是非常灵敏的分布式光纤传感器,可感知重要的生理和病理的变化。我认为动物体内有个复杂的散热光纤系统及光纤传感和通信系统,并且这个系统利用光和光纤运送物质(包括营养及药物),人类尚知道很少。我首先提出了生物体内天然存在的细胞激光器,也将讨论我首先提出的人体内的肌肉细胞激光器及其他细胞激光器的理论。

Prof. Yuanchang Zhong, Chongqing University, China
Title: Research and efficacy of embedded intelligent neural pacemaker
Abstract:
It has become possible to establish an artificial channel for neural action potentials, to realize the purpose of neural function recovery and reconstruction, and to get more and more attention and research.Based on the technical difficulties of high-fidelity reproduction of ultra-low-frequency neural signal, a solution based on advanced embedded intelligent chip and deep learning technology is proposed.Under the control of the intelligent chip, relying on the analog-to-digital conversion and digital-mode conversion circuit, the acquisition, digital and high-fidelity reproduction are realized.